Portfolio: Photography. view next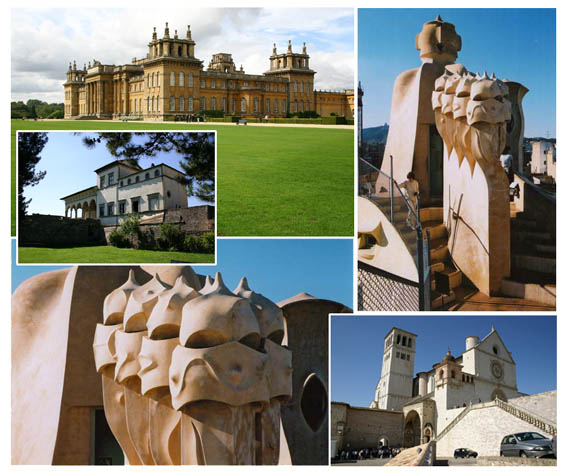 Photography, like good design, depends upon composition.
Images shown were commissioned for Travel Guides and include Blenheim Palace, the Milla House in Barcelona, the Basilica of
St. Francis in Assisi.
Website designed by Perry Tate Design
©Perry Tate Design Studio
View Portfolio Pages:-

• Illustrated Books
• Educational Books
• Leaflets, Brochures
• Illustration
• Packaging Design
• Photography and
• Photomontage
• Corporate Identity
• Teaching & Training
We also produce creative photomontage work, combining and merging images to tell a story or commemorate a special event, see examples of our photomontages on this site: Photomixmemories Photomontage service creates gift montages as once-off prints, but we can equally produce a montage for use in published work, for a book cover, in advertising or as part of a packaging design.